Product Shots
Our photo studio specializes in shooting national-quality product photography for retail, commercial and industrial applications.
TAC uses large strobe softboxes to provide smooth, wraparound lighting with soft shadows, deep color saturation and even highlights.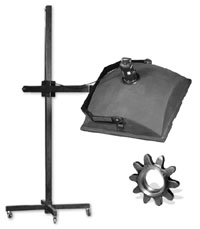 Send us your products and we'll return them along with high quality photo product shots, at low cost.
Our large studio has 16′ ceilings and is equipped with an overhead door to receive large palleted products when needed.
Companies from all over the country send TAC their products for product photography. If your company already ships your product, that makes it easy, just ship us the products you need photographed. If your company doesn't have a shipping account, we can arrange your shipment with our Commercial UPS Daily Account. Learn more >>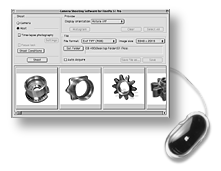 Our digital system allows on-screen previewing to aid in perfect product positioning. Proof prints or online web-proofs are provided for client review.
Selected images are digitally touched-up, removing any imperfections in the product or background. See the Photo Retouching page.
Your final images can be burned to CD, DVD, sent to you electronically or can be output as high-quality photo prints.
See product shot examples below.