TACWeb Hosting Network
TAC runs it's own hosting network to provide our clients unique, flexible, secure and reliable website and email hosting for their businesses.
TAC has been hosting websites since our first in-house server went online March 6, 1996. For the first 15 years TAC maintained it's own small hosting data center in Buffalo, NY, called TACWeb. Today our TACWeb network is expanded through a combination of in-house technology, dedicated servers hosted in world class data centers and virtual shared hosting.
Also see our TACWebMail reliable email hosting system, and our TACWeb website hosting plans.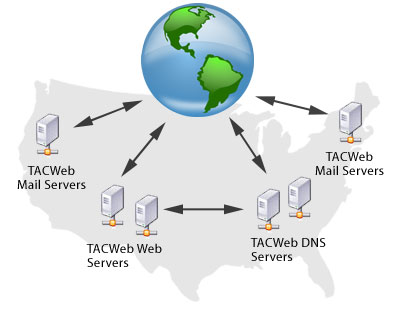 Value Added Website Hosting
Businesses get more than great hosting from TACWeb. TAC watches over your website for you, so you can concentrate on your business and not have to worry about your website. We make sure your domain DNS records are properly maintained, notify you of any domain changes or renewals, back up your website on a regular basis, and have a backup server ready to take over if needed. We mirror our email server 24/7 so at any moment your email is always on two separate servers, at two different US locations.
Your Success Is Our Success
We want your website to be successful and an important part of your overall marketing strategy. TAC can help you manage every aspect of your website including development, hosting, search engine optimization, advertising and marketing, and more. TAC has an advantage over other hosting companies because of our advertising, marketing and Internet experience, and our custom hosting network and technology. Our advantages become your advantages when competing on the Internet.
Call (716) 874-5155, ext.1# and we will be happy to help you get your website off to a great start, and insure your website continues to work for your company year after year.
Contact TAC today to find out how your company can benefit from TAC's website hosting experience.
---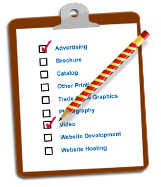 Get pricing and info on the website & email hosting your company needs.