Website Search Engine Optimization – SEO
Website optimization is just good practice whether you are trying to improve your generic ranking on Internet search engines or improve the results of an online advertising campaign.
There are many factors that determine your ranking on search engines when searching under different terms, key words or phrases. Optimizing the website's meta tags, headers, key words, content, technology, layout, programming and other factors can all effect results, and can improve your ranking if done properly.
In addition, if your company does advertising on search engines like Google.com, you will be competing against other advertisers on the amount of times your ad is seen, for each specific key words and phrases, and on the price you pay per click. Because sites like Google use current rankings data and destination links in determining when and where your ads are shown, optimizing your website can increase the results and lower the cost of your online advertising. This is especially true when optimized intentionally and specifically to compliment your online advertising goals.
TAC can optimize your current website, or incorporate proper optimization practices in developing a new website, to make sure your website is getting your company the results it deserves.
TAC SEO service includes:
Adding or editing unique customized meta tag programming on all your website pages.
Install new unique customized title and heading text on all pages
Editing of content to reflect key words.
Install custom site index and robots files for search engines.
Setup, verify and submit website with Google Webmaster account.
Setup and verify Google Analytics account and add analytics code to all pertinent pages in website.
Review and edit as needed all java, css or other scripts running on your website.
Address problems of browsers that don't see flash animation or other not supported technology.
Download our SEO flyer:

PDF, 292 k
---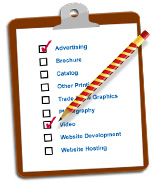 Get pricing and info on the website SEO your company needs.